Privacy Awareness Week 2023 - Privacy 101: Back to Basics
May 1st, 2023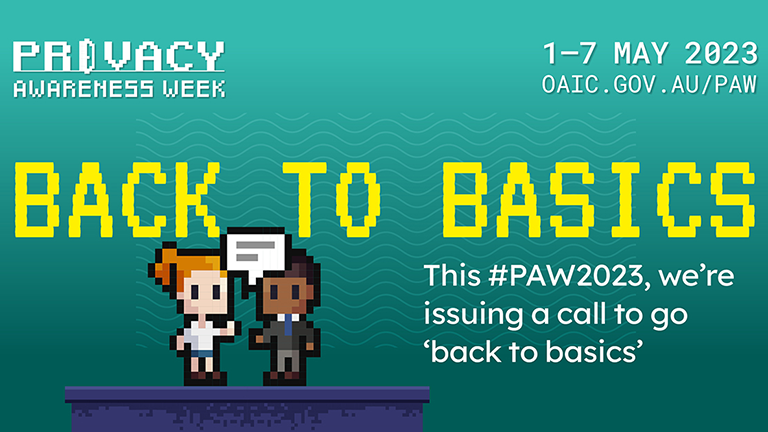 Privacy Awareness Week (PAW) is an annual event to raise public awareness about the importance of privacy and protection of personal information.
Veritas is a sponsor of this year's campaign; Privacy 101: "Back to Basics" which focuses on the very foundations of privacy. This week-long privacy awareness campaign from 1- 7 May 2023 provides an opportunity for individuals, businesses, and organisations to reflect on their privacy practices and learn about emerging privacy risks and ways to enhance privacy protection.
The OAIC states; "Personal information includes a broad range of information, or an opinion, that could identify an individual. For example, personal information may include:
an individual's name, signature, address, phone number or date of birth
sensitive information
credit information
employee record information
photographs
internet protocol (IP) addresses
voice print and facial recognition biometrics
location information from a mobile device
PAW 2023 encourages individuals to get "Back to the basics" and remember the essential practices for keeping personal information safe, including:
Understand the value of your personal information
Be cautious when sharing personal information
Destroy physical and digital documents you no longer need
Use strong passwords and multi-factor authentication
Regularly update and backup your devices
Always read privacy policies
With an increasing number of data breaches reported daily, it's important you only share your personal information with organisations you can trust.
Veritas is ISO27001:2013 - Information Security Management and ISO9001:2015 Quality Management Systems Certified as part of our commitment to privacy and security. Veritas also provide regular staff training on the latest security practices and techniques for managing and storing personal information.
Veritas is committed to protecting the personal information of our customers, suppliers, and businesses. We understand the importance of keeping data secure and confidential, and we take the responsibility of safeguarding our customers' information seriously.
Visit PAW for more information about this year's event, and ten tips to keep your personal information safe.
Veritas complies with the Australian Privacy Principles as set out in the Privacy Act 1988. Veritas collects personal information on a strictly 'need to know basis'. This means the only information we collect is that which is used for the purpose of providing an NZ Criminal Record Check. This includes information applicants choose to tell us or authorise Veritas to obtain.